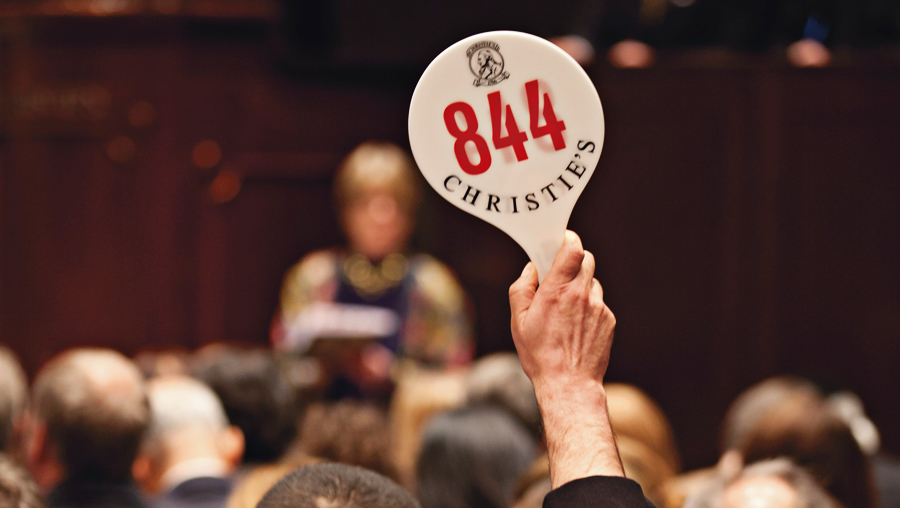 Many families collect and invest in art. We are often asked by our clients whether to appoint an art adviser to help them start or build their collection. Our Managing Partner, Annamaria Koerling, spoke to Teresa Krasny, former director at Christie's London and art adviser specialising in Impressionist & Modern Art, about the role an art adviser can play and how to make sure that the adviser you choose is qualified to help. Teresa also gave us her insight on some commonly asked questions about how to build and enhance your art collection.
1. What is the benefit of using an art adviser?
For the serious collector, the most notable benefits are the connoisseurship and market knowledge that the adviser will bring. These are essential in navigating the many pitfalls of transacting in the art market, many of which are not evident to the untrained eye.
2. How do I check that my art adviser has the right qualifications?
Vet your prospective art adviser very carefully. Consider using some of the same criteria as the Association of Professional Art Advisors (APAA), which requires that its members have at least five years' experience as an art adviser in addition to prior experience at an auction house or art gallery, along with two references from art trade professionals who have prior transactional history with the art adviser. When looking for an art adviser, ask for recommendations from trusted professionals at art galleries, auction houses and museums as well as your financial, tax and legal advisers. It is also worth checking out the APAA website. You should be able to enjoy a professional relationship based on trust, respect and discretion; these are essential elements for a positive collaboration so it is really worth the effort finding the right one.
3. Is the value of an artwork from my collection enhanced by exhibiting it?
The added value of exhibiting a work from your collection in a museum exhibition is rather difficult to quantify. It will depend on the artist and what his or her market context is – whether it's overlooked, stable or very hot – what the perceived calibre of the curators and the exhibition is and the prestige of the venue. Examples of milestone exhibitions in an artist's career could include a national pavilion at the Venice Biennale or a major retrospective. But does the inclusion of a painting in such a context make it 10% or 20% more valuable than another work of similar size, date, subject, provenance, condition and aesthetic appeal? Not necessarily. All the aforementioned factors as well as recent price history must be taken into consideration when an artwork is valued and they often carry more weight than exhibition history.
4. I am a new collector. What are the pitfalls?
Where to begin? Each collecting field had its own individual idiosyncrasies as they relate to the artist and the object themselves so for a prospective buyer to even know what questions to ask requires that he or she has some significant experience and market exposure. If the monetary stakes are very low, the collector may care less about getting his or her fingers burned but, for expensive artworks, it is better to be armed with knowledge about your collecting field and an understanding of the reputable players in that field.
5. How much should I expect to pay an adviser to coordinate and curate my collection ?
The size and ambition of your collection and your own individual preference will determine whether you employ a full-time adviser on a salaried basis whose entire focus is your collection or an independent adviser who counts you amongst a number of other clients and who earns a pre-agreed retainer or commission on sales and acquisitions. Be prepared to pay up for the best adviser, as you would your lawyer or any other wise counsel; they will save you, and even earn you, a lot of money in the long run.
6. Buy or build? When does it makes sense to hire my own team ?
The collector should never give up looking; the eye of the collector is precious and has shaped many of the best public collections around the world through their bequests. Many of these collectors had advisers. This is not just a recent phenomenon. Marcel Duchamp was not only a pioneering Surrealist artist but also adviser to Walter & Louise Arensberg, whose extraordinary 20th century art collection is now housed at the Philadelphia Museum of Art. If you are an ambitious collector, you must be present in the market but if you are time poor, then be strategic and hire your own team. Your art adviser can do a lot of the legwork teasing out the best opportunities, staying abreast of all market developments and managing relationships with all the players in the ecosystem of the artist(s) of interest to you.
7. The market seems very opaque. How reliable are pricing sources ?
In the primary market, the prices are set by the gallery for its artists. However, the secondary market operates differently. Auction sales are obviously more transparent than private sales, which are rarely publicly disclosed. To avoid expensive mistakes, it is vital to understand the underlying market and its pricing. One way to do that is to study comparative pricing on art price databases which collate auction records from the major houses for all artists with a secondary market. The most commonly used are Artnet and Artprice. It also helps to keep an ear to ground to glean information on prices of private sale transactions; this is where art advisers can add value through their market knowledge.
8. I am worried about validating provenance. What are the potential pitfalls?
This is less of a concern if you are buying a recently created contemporary work from the artist's primary dealer. However, with secondary market offerings, auction houses and dealers may omit lines of provenance so a thorough due diligence check is essential to ascertain every record of ownership in the artwork's history. In practice, this can be difficult to achieve for every work, but any sizeable gaps should be assessed from a risk perspective as they can call clear title and, indeed, authenticity into question.