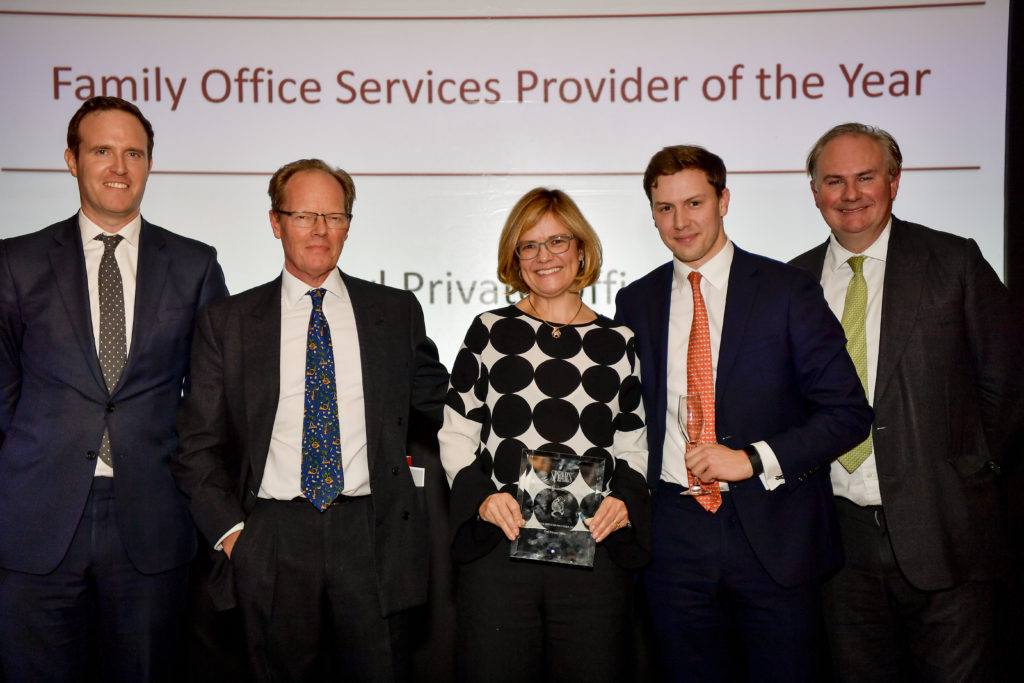 We were delighted to receive recognition at the Spear's awards for our strategic wealth advisory service to family offices and trustees. Annamaria Koerling, Gregg Dennis and Senior Adviser were there to receive the award.
This award is particularly important to us because it recognises the broad nature of our services and our ability to advise at an international level.
Since founding the business three years ago we have helped families diagnose issues, redesign and restructure arrangements, source, implement, and monitor solutions to a wide-range of requirements. We achieve this by working collaboratively with their advisers and family offices.